For 25 years, Xishui dedicated to water conservation, to provide you with world-class water saving system solutions!
---
Shanghai Xishui agriculture & animal husbandry Co.,Ltd is a professional solution supplier in water-saving, involving in equipments, accessories and technology for agriculture and livestock breeding industry.

We focus on below business:

a. Equipment for agriculture& animal husbandry
b. Import& Export of machinery and accessories
c. Technology consulting service

We provide hundreds of products which cover equipments for poultry& livestock used in the below applications:

a. Drinking water system
b. High pressure cleaning system
c. Fogging system for sterilization of livestock farm
d. Heat preservation lamp for livestock farm
e. Other professional devices for livestock farm

With constant effort of professional management & operation staffs, we has now grown up to be a leading company in domestic market and an energetic innovator in global market and has been able to provide more than 100 high-quality productions with our customers.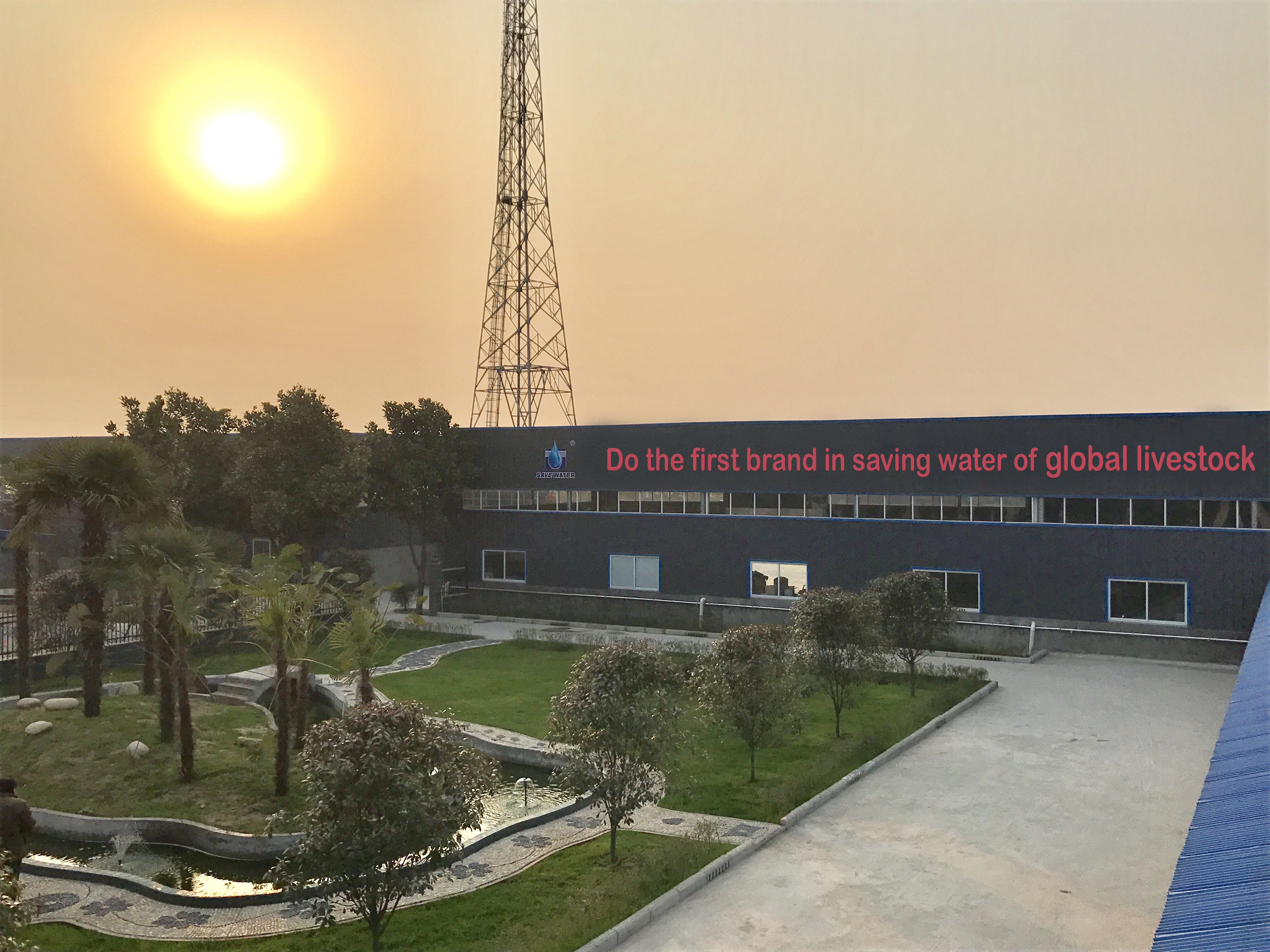 We are striving to provide systematic and intelligent technology solutions for our global customers and partners. During the continuous innovation and development, we summarize experience to setup a full system solution in pre-sale, in sale and after sale process. We guarantee our Xishui company provide the first-class water saving solution! We insist on the development concept of Quality, Technology, Sincerity, Service to offer professional and perfect service to customers!
---
Development History

Our parent company has been engaged in injection molding industry for 25 years, focusing on injection molding and pressing&stretching of stainless steel. It has owned production base with large injection molding machinery, mold processing center and pressing& stretching machine. All these advantages firmly now becomes our strong support for production and quality control.

Our water saving solution, drinking water system, high pressure cleaning system, fogging system and other products such as water level indicators, stainless steel drinking water bowls & trays are popular in large scale livestock farms all over China. Facing with the animal husbandry pollution badly and strict management by Chinese government, every major enterprise takes our product system as the standard for the improvement.

In 2013, our first factories were founded in Henan province. Xishui started to provide a complete systematic solution with customers as well as engineer training for pre-sale, in sale and after sale.

Until now, Xishui brand has enjoyed high reputation in domestic market by years of technology deposit and industry practice in China. Based on these, Xishui prepares to enter international market.

From 5 years before, we have merged and injected capital to several factories in Zhejiang province to enlarge our production line and products categories. Our service and equipment updated from pig to cattle, goat, and horse, as well as poultry equipment. All the products under Xishui brand has added to more than one hundred.

In the same year, our Changzhou Chenyan heat preservation equipment Co.,Ltd was founded to specially produce the heat preservation lamp for livestock houses. The business grows rapidly because of its high quality.

In 2016, Shanghai Xishui Agriculture& Animal husbandry Equipment Co,.ltd was founded to promote its development in global market.

Now our sub company in Jilin province is in preparation....